Catherine Dorsey
Board President
Transplant to Frederick, hailing from Brooklyn, New York. Catherine Dorsey moved to Frederick to be with her now husband, Corey, who she shares a one year old son with. She is currently the Director of Client Services for The Religious Coalition, a non profit providing shelter and emergency financial assistance for those who are homeless and most at risk of becoming homeless. She also manages their community garden, an initiative started with Hood College in order to provide access to fresh produce and education to low income families living in food insecure neighborhoods which disproportionately affect families of color. Living in a predominantly white community, it was important to her to be a part of the SOUL street initiative so that her son can be exposed to successful, black owned businesses and opportunitiy which is the legacy she wants to leave behind for him.
Shana Knight
Board Vice President
Shana Knight is a graduate of Frostburg State University and earned her degree in Mass Communication and Journalism. Although she is not native to Frederick, she has lived in Frederick most of her life and is proud to call it home.
After taking a leap of faith and leaving her TV Production job, Shana spent the 7 years of her career working in the nonprofit sector at United Way and Boys & Girls Club. After co-founding SOUL Street, Shana shifted her career path to working in the Government Sector. In 2021, Shana joined the Frederick County Office of Economic Development as the Senior Business Development Manager for Diversity and Inclusion. Shana works on FCOED's business retention team and manages the EmPOWER program, which promotes economic inclusion for underrepresented businesses in Frederick County.
Natasha Bowens Blair
Board Secretary
Former owner of a popular local flower farm featured at many SOUL Street markets, Natasha has advocated for black owned businesses, specifically black and brown owned farms, for the past decade. Her book The Color of Food: Stories of Race, Resilience and Farming is quoted in the Smithsonian Museum of African American History & Culture and she's served as keynote speaker on local and national stages from Hood College to Harvard. Natasha was one of the founding members of SOUL Street and loves nothing more than digging deep into community to work collaboratively building dreams, fighting for equity and highlighting the magic and resilience she finds in the land and its people. Now a full time homeschooling/homesteading mama of three, she spends her free time serving on the SOUL Street board, running her community arts initiative Black Lives Mural Frederick and growing and making herbal remedies to share with her community.
Jarad Bowens
Board Member
I moved to Frederick in 2019 to be closer to my family. I am originally from Florida and don't miss the heat. My wife and I just welcomed our first son in 2020.  After many years in the DJ and Event business in Florida, I started Benefactor Events to help the community by using my talent for entertaining people and hosting events. Our mission is to help non-profit organizations elevate their events and productions to increase turnout and funds raised. We support the local community in everything we do and it is the core of our company values. I am so thrilled to be a part of S.O.U.L. Street and its mission to support and highlight Minority Owned businesses in the local community. This is the exact kind of work we need more of, and it's vital to our success as a black community to lift each other up and ensure our united success. I am humbled to be involved and hope to meet each one of you at an upcoming Market!
Loren Brown
Board Member
I am the owner of LOZO Spice Blends and am also a scientific professional who is a Quality Assurance Scientist. Success and ambition has always run through my veins and I enjoy helping others succeed. I also enjoy expressing my creativity and striving to make a difference, whether that's through my business, profession or just simply spreading positivity to those I encounter.
Devonte Dinkins
Board Member
Social Entrepreneur and owner of Legit Management a full service property management and investment firm. Devonté previously worked as as an Portfolio/Asset Manager for a real estate development firm in Washington D.C.
With his development background Devonté has began to work on Phase 1 of what will be his personal largest development project called " The Greenwood District Entrepreneur Campus". The Entrepreneur Campus is located in Downtown Hagerstown and features a walkable community of several minority owned businesses, with plans of redevelopment into 500,000 square feet of mixed-use retail, office, outdoor event space, housing for entrepreneurs, artist, athletes, and the growing work force in Downtown Hagerstown.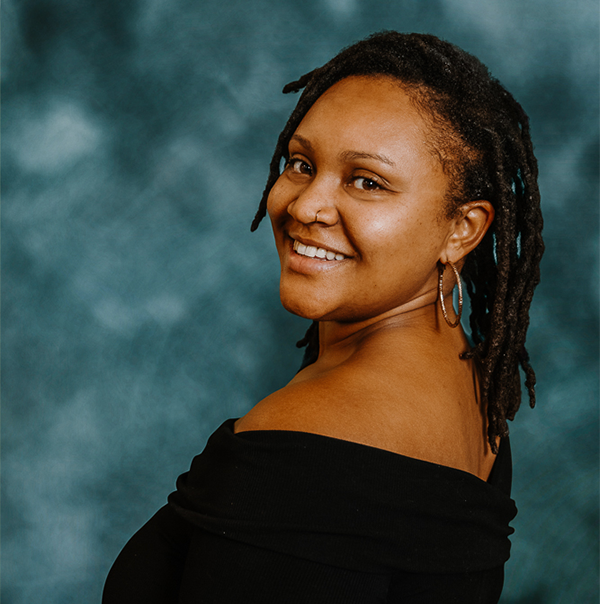 Alexandra Edwards
Board Member
Photographer, Entrepreneur and mother of 1, Alexandra Edwards is a Frederick native and owner of Marie Rose Photography. Marie Rose Photography is an empowering photography company that aims to empower clients to become and stay confident in front of the lens and bring locations and products into light to empower clients to take action.
Throughout the years she has worked on her own confidence, not only within herself, but her business. She feels that it is imperative that everyone feel empowered and see themselves in their best light!
Alex is also the Development and Marketing Assistant for Woman to Woman Mentoring. She is participating in the 2023 Leadership Frederick cohort and has graduated from different programs such as the EMPower Mentoring Program, The Equity Incubator, and most recently, the M&T Bank Frederick County Small Business Accelerator program.
Michele Forbes
Board Member
I've worked in the Medical Field for 6 years I'm passionate about health. I live by the statement "Health is Wealth", I love educating others on homeopathic ways on becoming healthier. I've traveled to Belize, Central America, and the Caribbean to further educate myself on holistic medicine uses of various plant roots, flowers, barks, seeds, and leaves to aid common ailments and its use as preventatives for major illnesses such as cancer. My drive comes from helping improve the most common diseases in African American Community such as Cardiovascular Disease, Diabetes, Cancer found in the Lung, Breast, Colon, Prostate, Asthma, and Depression.
Ashleigh Kiggans
Board Member
Ashleigh Kiggans is the Vice President of MacRo Commercial Real Estate, located in Frederick, MD. Ashleigh is in her 7th year at MacRo and 12th year in the commercial real estate market. She handles a number of sales, leasing, and development transactions in Frederick, Washington, Carroll, & Montgomery Counties. Ashleigh was recently a panelist at the Maryland Realtors Commercial Symposium. In addition to her work as a commercial real estate agent, Ashleigh also serves on a number of boards and committees. These boards would include Frederick County Association of Realtors (FCAR), Mental Health Association of Frederick County, Community Foundation of Frederick County, and the DEI Committee at Maryland Realtors. In 2022, Ashleigh was named as a "Top 50 Under 40" young professional in Frederick County and won the "Emerging Dealmaker" award from Frederick County Office of Economic Development.
Joyce Kwamena-Poh
Board Member
Joyce is originally from Ghana, West Africa. She has been living in the U.S. for 25 years and has been a resident of Frederick County for 20 years.
Joyce has worked in the nonprofit industry for over 20 years and is currently the Director of Operations at United Way of Frederick County where she has been working for nine and half years. She holds a B.A. in Social Sciences from the Kwame Nkrumah University of Science and Technology (Ghana), and a Master's degree in Public Administration from Columbia University.
Joyce is an entrepreneur at heart. She is very passionate about natural health wellness and is the founder of Vibrant Life Self Care Wellness, which was created out of the desire to show and support interested individuals how to create everyday through simple natural self-care routines. She is also the founder of NKU (en-koo) Butter, a boutique line of 100% organic and natural handmade Shea butter products.
Gayon Sampson
Board Member
Currently, Gayon serves as the Chief of Staff to the Mayor of the City of Frederick. Prior to his appointment, Gayon served as community outreach advisor in the Office of Government and Community Affairs at Johns Hopkins University & Medicine. Prior to joining Johns Hopkins, he was employed as a policy associate at the Greater Baltimore Committee. Additionally, he has experience working both on Capitol Hill and for the Maryland General Assembly.
Gayon has served on numerous boards; previously, he was appointed by Maryland Governor Martin O'Malley to the Governor's P-20 Leadership Council and the Maryland State Board of Education. He also served as President of the University System of Maryland Student Council, Chair of the Maryland Youth Advisory Council, and a Maryland Higher Education Commission Student Advisory Council member. Active in the Frederick Community, he is a member of the XiXi Lambda Chapter of Alpha Phi Alpha Fraternity, Inc., Francis Scott Key Post 11 Sons of the American Legion, WYPR Broadcasting, AARCH, IDEA grant committee, United Way of Frederick County, and former President of the Young Democrats. An 8th-generation native of Frederick County,
Gayon has a Master's degree in public administration from the University of Maryland, College Park School of Public Policy, and a Bachelor's degree in political science from Towson University.
Lorenzo Nichols aka Stitch Early
Volunteer
An artist, graphic & web designer and entrepreneur. He is the Founder of clothing brand ICONNATN, Creative director at Uhrise and one half of The Stitch & Sham Show.
Sustaining Our Unique Legacy
To create economic opportunity for every member of the black business community while rebuilding black generational wealth.